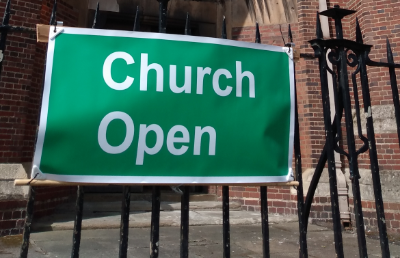 The churches are open as normal , with Sunday masses with music at 9am at St Barnabas and 11am at St Agatha's
If you choose to attend church you will need to follow a few simple guidance notes. Please bring your downloaded paper service-sheet with you, or read it online from this website.
St Agatha's is spacious and airy ,
A very warm welcome to St Agatha's and St Barnabas churches:
a welcoming all-age worshipping community drawn from the parish, the diocese and beyond

famous for its long and venerable catholic tradition

a breathtaking building - a spiritual powerhouse and a powerful landmark symbol of Christianity towering over the Stratford Road

a Forward-in-Faith parish

two churches - St Agatha's on Stratford Roa.d and the more intimate St Barnabas on Ladypool Road

the only English church to contain a relic of Saint Agatha.