Director of Music: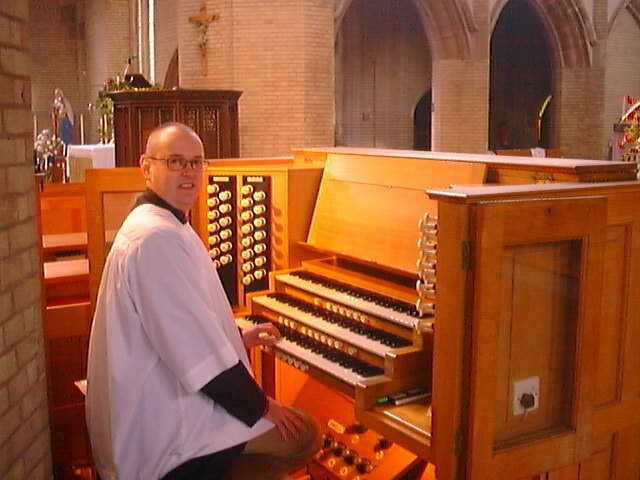 David Lane GBSM FGMS ABSM LTCT PGCE
The music at St Agatha's is directed by David Lane , a graduate of the Birmingham School of Music. Mass is sung every Sunday and on Holy Days of Obligation. A number of responsorial and congregational settings are used. Approximately once a month the setting is in Latin.
The choir is small but loyal and on special occasions is augmented by a regular team of 'extras' from other churches. This enables us to perform some of the finest church music ever written. Recent performances have included Haydn's little organ mass, Vierne's mass in C# minor and Bruckner's 'Ecce Sacerdos Magnus' complete with brass quintet.
One of the jewels in St Agatha's crown is the fine organ. The makers name-plate reads Nicholson of Malvern, but the instrument contains pipe work by Lewis, Willis and Harrison, and a fine plywood trombone by Sheffield. The fine acoustic of the building enables this remarkable instrument to speak with thrilling effect.
The Voluntaries after Mass are selected from all schools and periods of organ music from pre-Bach to contemporary composers.