In the third week attention moved to connecting the porch area to the water supply.
Contractors - Messengers, who are expert in working in hiistoric buildings - started on our improvement works just after Easter. One of the porches is being converted into a kitchenette and accessible wc. Within the first two weeks progress has been rapid and one wall carefully removed.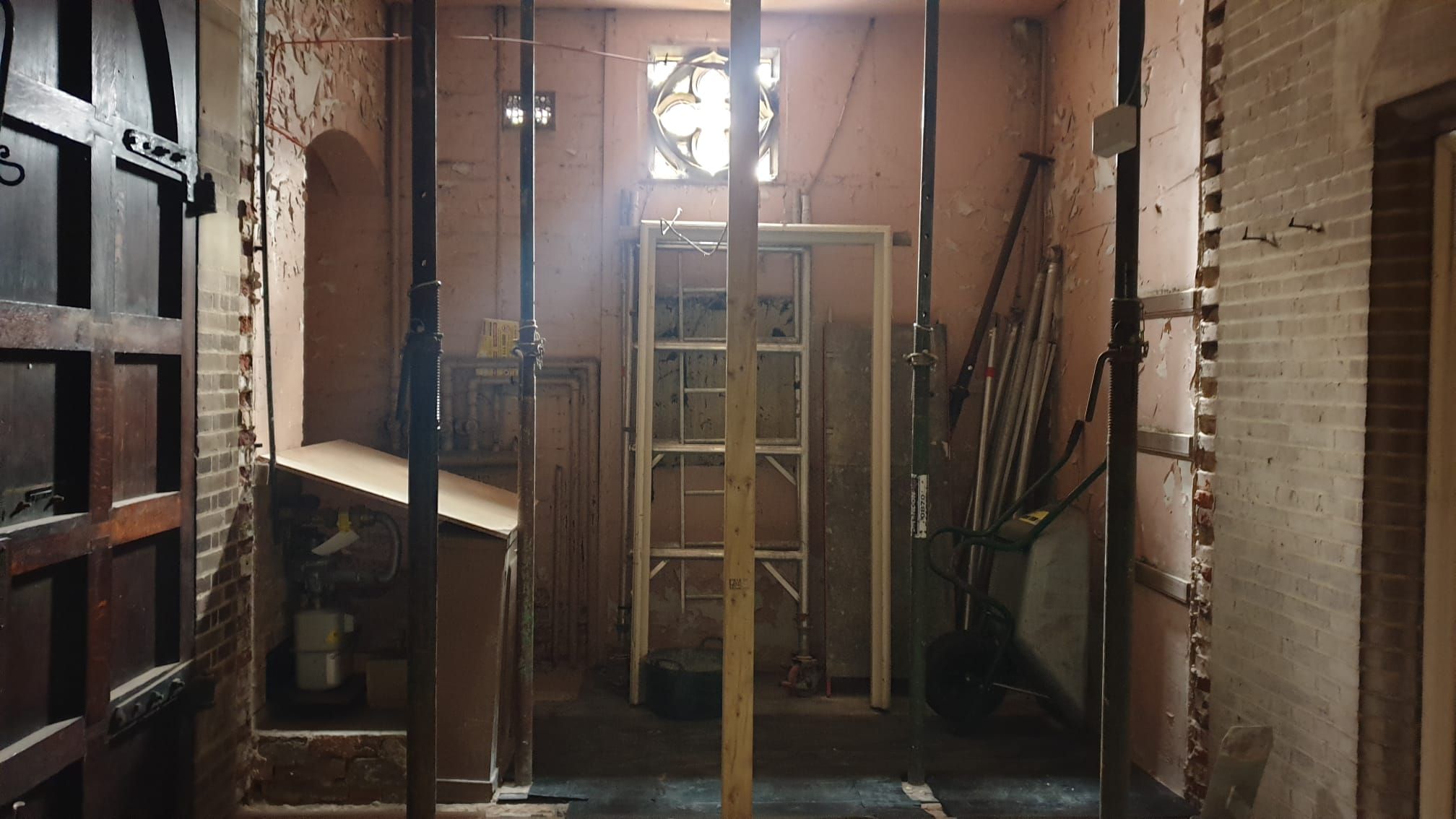 Materials stacked ready for modern building standards of insulation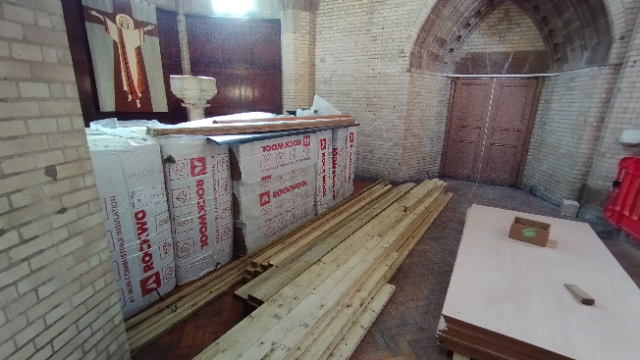 By mid-June the kitchen is beginning to look like a kitchen, and the entrance to the accessible wc is being built.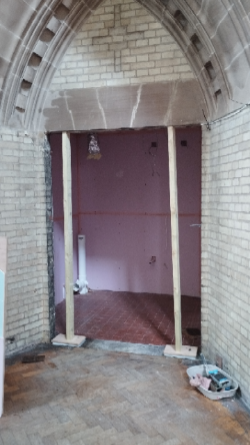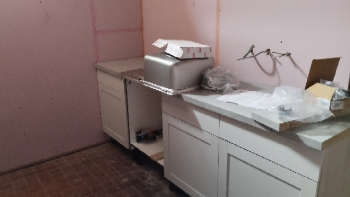 Its July and work is almost complete. This image shows the new accessible WC before the doors were installed.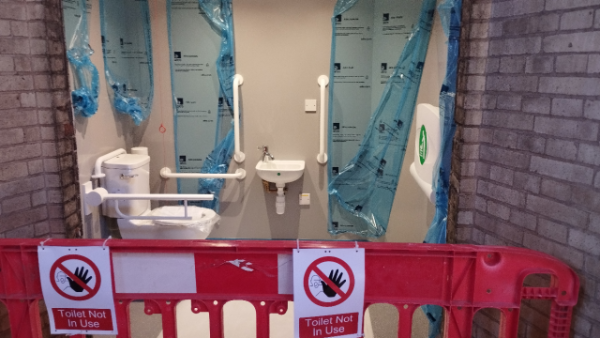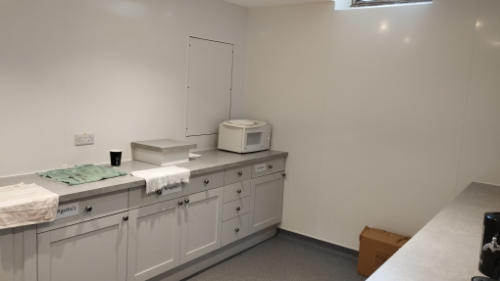 All the building was completed by the beginning of August